Full-Service Space for Your Next Meeting and Event
Werkstatt360's meeting spaces are the ideal solution for the way you work today. We offer a range of comfortable, well-appointed spaces for your next meeting or event. From conference rooms to day offices, we've got what you need.
Whether you're conducting one-on-one meetings or interviews, conducting a focus group, or hosting a small event, our meeting spaces come with a complete package of services, including technical and admin support and catering. Our in-house team can coordinate all the logistics of your meeting requirements so you can devote your focus to the most important matters.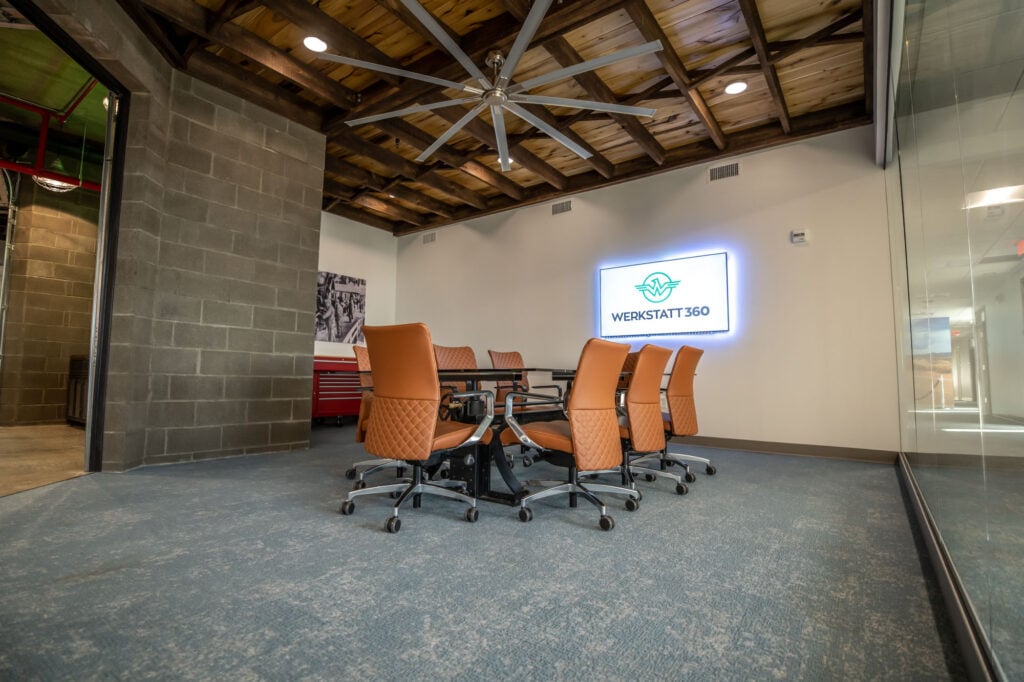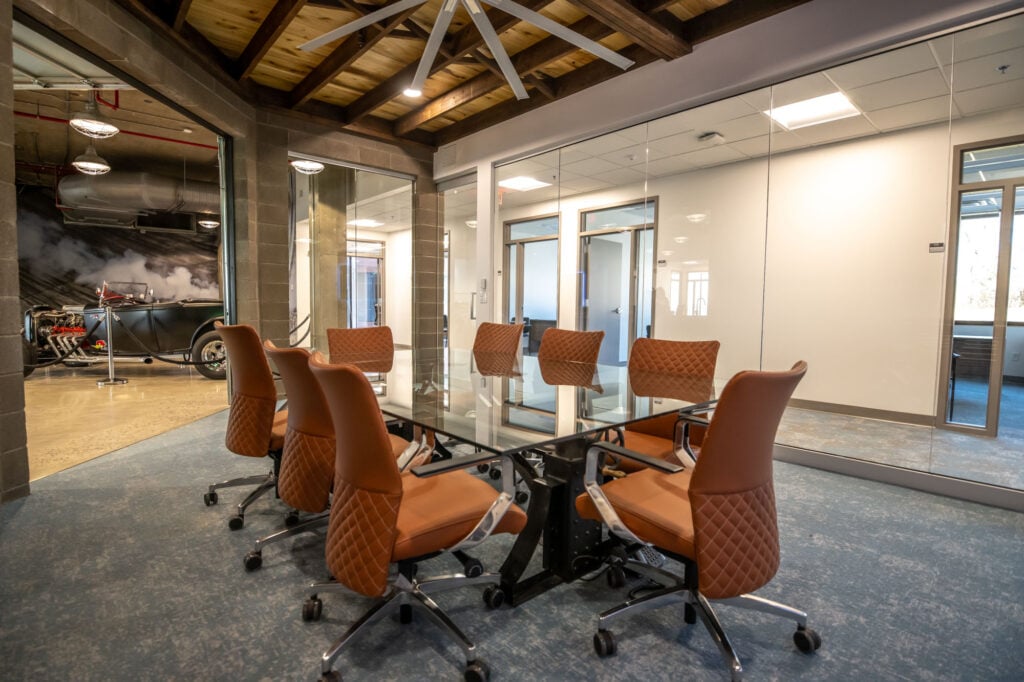 Host Full Day Events or One Hour Meetings
Each Werkstatt360 meeting space is equipped with the latest audio-visual and conferencing technology.
Whether you're hosting a webinar, conducting a board meeting, or leading a scrum for your global team, connections are seamless, ultra-fast, and high-quality from both an audio and video perspective.
Our monthly meeting room packages provide 8 hours, 16 hours, or 24 hours per month for ongoing needs.
Everything You Need to Produce Your Best Work
Take a Peek Inside Werkstatt360's Meeting Spaces
Discover More Workspaces