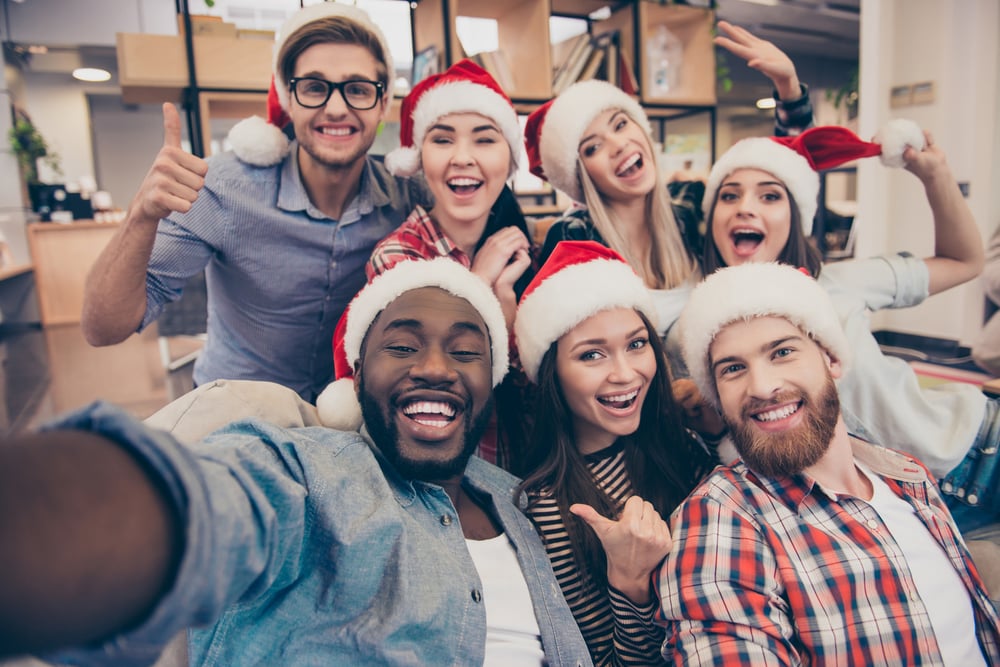 Coworking is the realm of small businesses, entrepreneurs, and freelancers, each a force in their own right. You might think that just because a larger organization does not connect these individuals, they lack community—but that's a misconception that is regularly blown out of the water, especially during the holidays.
In the weeks approaching year's end, coworking communities come together to spread cheer, hope, and joy within their membership and the community at large. They accomplish this through charitable giving, volunteering, and inviting members to participate in group events that open the doors to deeper connections.
Coworking Events that Give Back
One of the ways coworking facilities build community during the holidays is by giving back. It's easy for members to become overwhelmed by everything they need to accomplish before the end of the year. Inviting the membership to get involved in toy drives, warm clothing drives, or collecting food for the local food bank is a way to spread positivity and create the feeling that you're doing something together.
Member's Events
Many coworking facilities organize holiday meetups and get-togethers to give their members a reason to relax and socialize with people they might not otherwise spend time with. Popular ideas include potluck lunches, ugly Christmas sweater Fridays, and Secret Santa gift exchanges.
To broaden the scope, organize a potluck lunch and encourage members to invite a businessperson from outside the coworking community. Doing so opens the network to fresh connections and ideas, strengthening local ties and creating the potential for new and fruitful business connections in the new year.
Volunteering Events
Many local charities need help—and not just during the holidays. Organizing a volunteer group to help at a local soup kitchen, food bank, church, humane society, hospice, senior center, or other local charity serves to assist organizations in need and expose these groups to a broader audience.
Unique Holiday Parties
Instead of the typical holiday office party, why not make it an event to remember? Invite a local business to give a demonstration or a fun class that everyone can participate in. For example, perhaps there is a popular local cocktail bar that everyone enjoys. Inviting their star bartenders to come in and show members how to make a couple of signature cocktails is a great way to ramp up the holiday cheer. Or, running a contest to see who can make the best holiday cocktail and have a party around the judging, complete with fun prizes for the winners and runners-up.
Show Your Gratitude
During the holiday season, we have a lot to be thankful for. Why not decorate the tree with ornaments that celebrate those things? Encourage each member to express their gratitude and display it as a note written on a paper ornament. It can be one word or many as each person is so inspired. Simply seeing all those positive sentiments is a way to spread cheer and good holiday feelings to all.
Need a place to work away from all the holiday hubbub at home this season? A coworking day pass helps you get things done! Reach out today to learn more. Werkstatt 360 is always here to help.