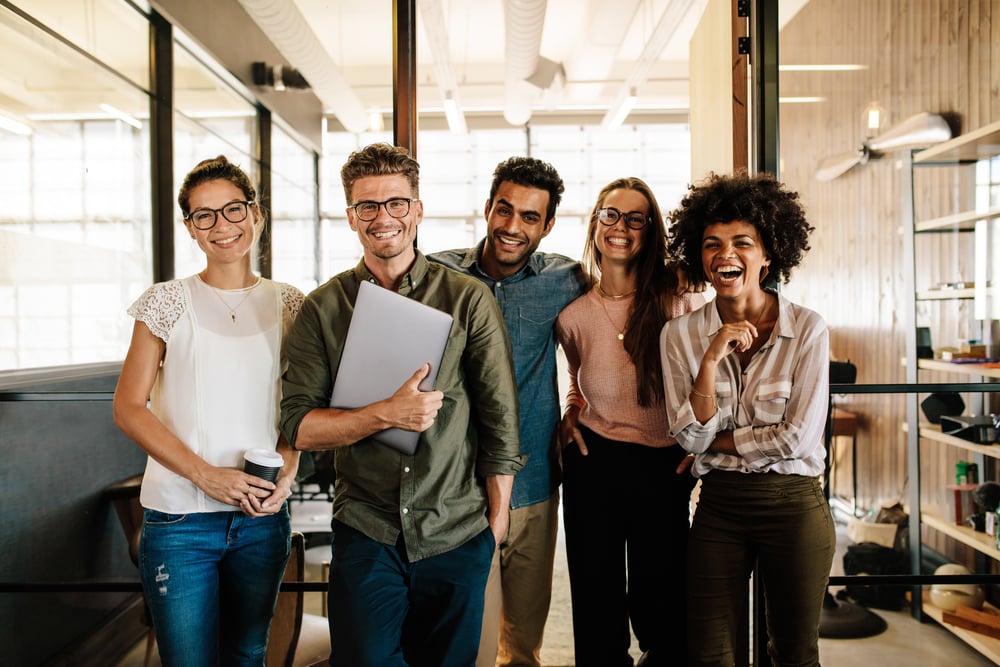 The pandemic forced changes upon many of us, and businesses are no exception. One of the biggest shifts businesses have had to make is the transition to remote work. In the wake of lockdowns, many were forced to lay off staff. We also experienced the Great Resignation and the rise of work-from-home.
Even though we are functionally beyond the worst of Covid-19, the economic impacts have caused many companies to scale down or shift operations significantly to remain solvent.
As a result, office space has become less of a necessity. But despite the reduced need, many companies still need to accommodate employees. As it turns out, some workers prefer to be in the office vs. working from home, while others want to have the option of coming in occasionally.
Today, we'll discuss how coworking is an excellent solution for companies looking to downsize.
Why Coworking Works
1. Flexibility
First and foremost, coworking provides flexibility. Coworking spaces offer private offices and shared workspaces, allowing companies and workers to choose the type of space that suits them best. This flexibility is especially beneficial for businesses that are downsizing but still need to provide office space. Coworking spaces can offer more affordable options for businesses, as they usually don't require long-term commitments or expensive leases.
2. Community
Another benefit of coworking spaces is community. Coworking brings together diverse businesses in a shared workspace, promoting networking and collaboration. The community atmosphere helps employees stay engaged and motivated, leading to increased productivity. Additionally, coworking spaces offer amenities such as coffee, kitchens, fitness centers, and event spaces, encouraging community within the workspace.
3. Work-Life Balance
Coworking spaces can also provide a better work-life balance for employees. Employees working from home may struggle with isolation or distractions from household responsibilities. Coworking spaces offer a dedicated workspace away from home, which helps mitigate these issues. Additionally, private offices or dedicated desks in a coworking space provide a sense of freedom and privacy that may be difficult to achieve in a shared home environment.
4. Cost Efficiency
Coworking centers provide massive cost savings for businesses compared to traditional office leases. In addition to the flexibility in the space itself, coworking spaces offer state-of-the-art office equipment like printers, copiers, and other necessities that would be costly to purchase outright. Coworking spaces also have staff on hand to take care of administrative tasks, cleaning, and maintenance, and it's all included in the low monthly membership fee.
In conclusion, coworking spaces can be an excellent idea for businesses looking to downsize. With greater flexibility, configurable office options, and affordable pricing, coworking offers solutions tailored to the needs of individual companies.
Coworking spaces' communal nature and the wide range of amenities help keep employees engaged and productive. Finally, coworking spaces provide better work-life balance for employees and cost savings for businesses. So, if your company is looking to downsize, speak to us today to find out if coworking may be the right move for you and your employees.