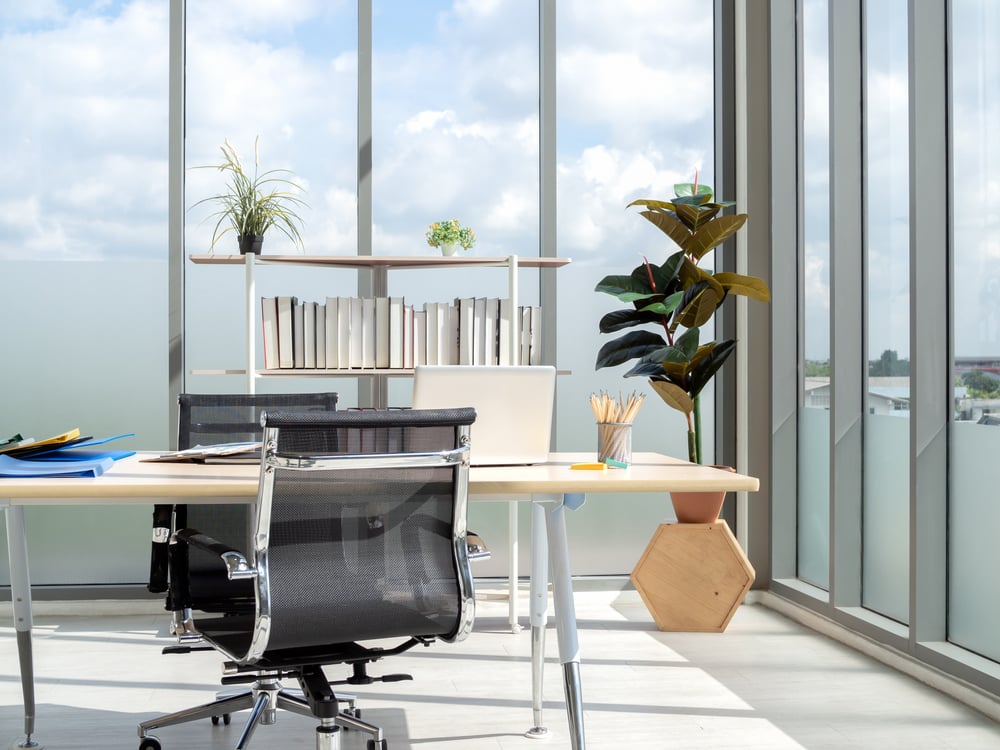 Coworking memberships and shared office space offer convenience and value for small businesses and freelancers. These options are much less costly than a traditional office lease and allow people to access state-of-the-art amenities without making a big investment.
But what happens if your business grows, or you need to hire employees? Suddenly, the shared office environment might not be as convenient or practical. In that case, you might need to consider renting a private office.
Fortunately, flexible office spaces like Werkstatt360 have private offices available to rent. You can still access the shared amenities you enjoy in the coworking environment, but you'll have much more autonomy and flexibility as you advance your business goals.
Need some more convincing? Read on for the top reasons you might need a private office.
Top Five Reasons You Might Need a Private Office
1. Privacy
Shared office spaces are known for their vibrant energy—but they can also be loud and a bit unpredictable. If you're meeting with a client, working on a sensitive project, or brainstorming with your team, you'll need the separation and autonomy you can only get in a private setting. Having a private office means you can schedule work on your own terms without worrying about noise, distractions, or being overheard.
2. Security
In a shared work environment, you must take your equipment when you leave. A private office allows you to establish a permanent workspace that you can lock up and leave behind at the end of the day. Nobody else can use your space, and you can arrange and decorate it as you like.
3. Value
Private office space costs significantly less than a commercial lease. Plus, you won't have to worry about utilities, office furniture, or break room equipment because it's all there. Werkstatt 360 provides modern amenities, office equipment, a shared kitchen, and meeting rooms on demand, ensuring you have everything you need to stay productive.
4. Flexibility
Business needs change all the time. With a traditional office lease, you'd have to commit to a fixed term. If your business grows or downsizes, your leased space might no longer serve your purposes, but you'd still be on the hook for the cost. When you rent private office space at Werkstatt 360, you can expand, downsize, or even cancel your membership whenever you need to without having to pay for the privilege.
5. Professional Amenities
Private office space comes with many perks. You'll have a fully-staffed reception area, lots of parking, state-of-the-art office equipment, and professional admin personnel ready to jump in and help anytime. Additional services include phone answering, mail handling, call forwarding, and a concierge desk to help you stay productive.
As a small business owner, you must do what's best for your company. If you're experiencing growth, speak to us about private offices. We'd love to be part of your success.