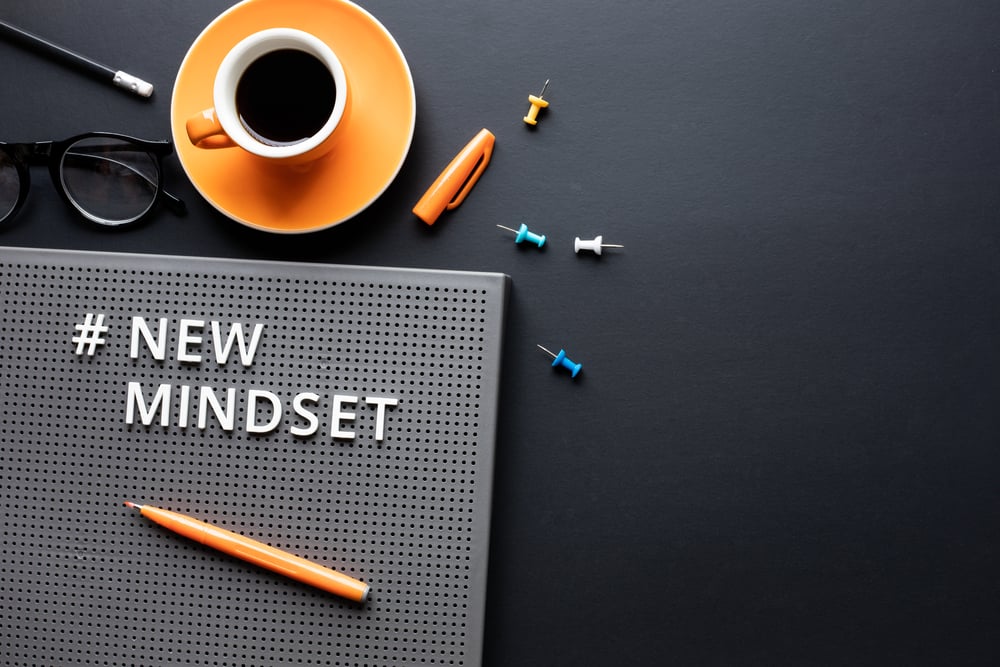 The new year is a perfect time to renew, refresh, and reimagine how you approach things—not just in your personal life but in your business too. But though we always begin with good intentions, even the best-laid plans are bound to fail. So says the data, anyway.
According to an Inc. Magazine study released one year ago, only 9% of people who make new year's resolutions actually succeed.
But instead of blowing off the ritual altogether, perhaps what's needed is a new mindset. Sometimes, changing the way you approach things makes all the difference, and we've got a few ideas to help you do just that.
How Changing Your Mindset Helps You Achieve Your Business and Personal Goals
How we approach problems directly impacts how we solve them, and often, the simplest shifts make the biggest difference. So let's try a new strategy in the new year—it's the best time to make changes, and you want them to stick!
Try these top tips for improving your mindset in 2023.
1. Start the day differently
Go to bed and wake up an hour earlier. Avoid screens 2-3 hours before bed to get a more refreshing sleep. Instead of diving head-first into work, take an hour (or more) to practice self-care, like meditation, yoga, or exercise. Doing so will focus your mind, increase serotonin (the happy hormone), and help you ease into the day ahead from a good place.
2. Prioritize planning
The most significant cause of stress, both in business and in life, is failure to plan. Perhaps even more concerning, high stress levels impact your ability to plan. Preparation reduces anxiety and helps you breeze through the most challenging moments, including giving yourself enough time to organize. While having your morning coffee, spend some time before business hours to plan and prioritize tasks in your day.
3. Check in with yourself several times a day
Many of us allow stress to pile on to the point where it impacts the quality of our work and enjoyment of life. Make an effort to rid yourself (or at least mitigate) the most stressful things in your day. If you feel your blood pressure rising, make a note of it, take a step back, and ask yourself, "what can I do to change this?" When you prioritize your own wellbeing—which may include dropping a client or two—you'll feel more satisfied and at ease, and both the quality of your work and your personal happiness will improve.
These are just a few tips that might help you find that all-important balance we all seek. As you walk forward into this new year, do so with intention. Prioritize personal happiness and wellness, make the world around you a better place, and you'll always come out ahead.
And don't hesitate to ask for help when you need it! The staff at Werkstatt360 are always here to support your business needs. Speak to us today and let us know how we can help.